Donald Trump has said he has cancelled his trip to London to open the new US embassy because he considers the building's relocation a "bad deal".
The US President tweeted: "Reason I canceled my trip to London is that I am not a big fan of the Obama Administration having sold perhaps the best located and finest embassy in London for 'peanuts,' only to build a new one in an off location for 1.2 billion dollars. Bad deal. Wanted me to cut ribbon-NO."
Mr Trump had been expected to visit the new £750m ($1bn) home for American diplomats on the banks of the River Thames as early as next month.
IPRESSTV understands US Secretary of State Rex Tillerson will now undertake ceremonial duties at the official opening of the distinctively-shaped building.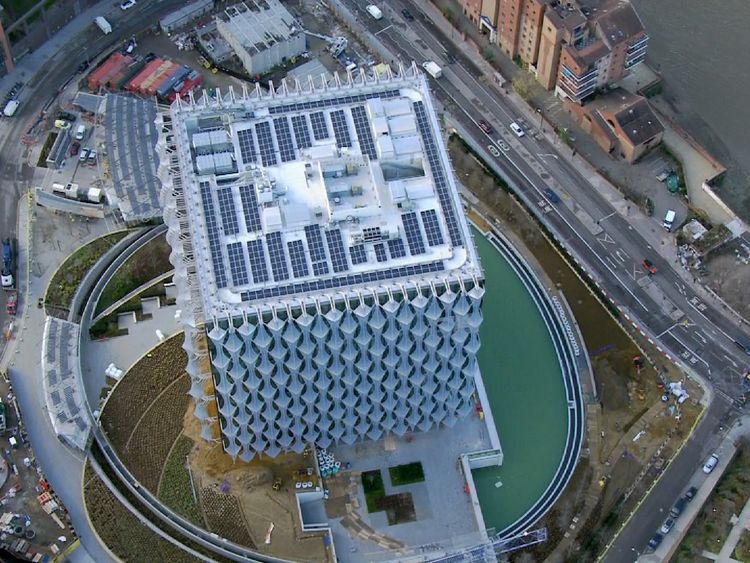 Image:The roof of the new embassy, with solar panels for generating electricity



The new Nine Elms site, near Battersea in London, is due to open on 16 January.





Despite Mr Trump blaming his predecessor for the decision, the embassy move from Grosvenor Square was initiated by the George W Bush administration.





A post on its website dated 8 October 2008 - just under a month before Mr Obama's election - revealed the plan.





It says: "The U.S. State Department today signed a conditional agreement with the real estate developer Ballymore to acquire a site in the Nine Elms Opportunity Area in Wandsworth for the construction of a new Embassy."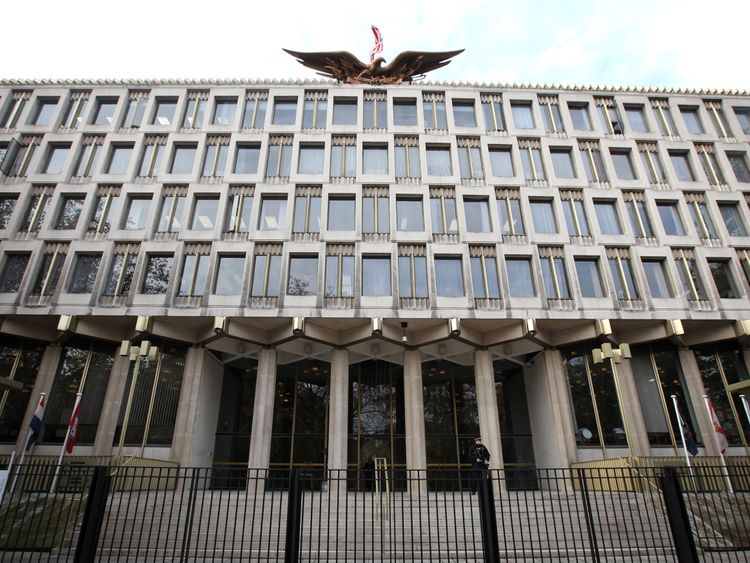 Image:The US embassy is moving from Grosvenor Square



Mr Trump's tweet cancelling his visit sparked a welcome reaction from some politicians.





London mayor Sadiq Khan said: "It appears that President Trump got the message from the many Londoners who love and admire America and Americans but find his policies and actions the polar opposite of our city's values of inclusion, diversity and tolerance.





"His visit next month would without doubt have been met by mass peaceful protests.





"This just reinforces what a mistake it was for Theresa May to rush and extend an invitation of a state visit in the first place.





"Let's hope that Donald Trump also revisits the pursuit of his divisive agenda."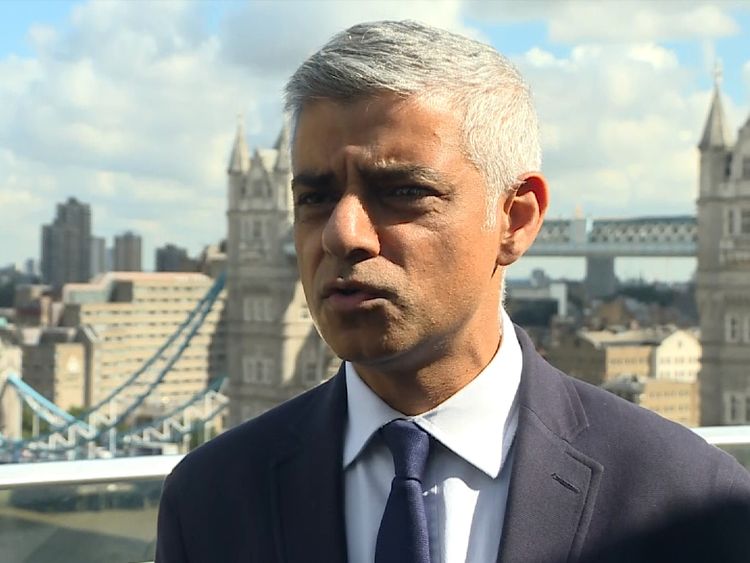 Image:Sadiq Khan said Mr Trump had 'got the message'